Thank You, Veterans -/-/-/-/- Tenderness
November 11, 2014

"Unselfish and noble actions are the most radiant pages in the biography of souls."

~ David Thomas

Thank you to the unselfish, brave and heroic veterans who have helped keep this country strong and safe for over 238 years. You watch over us day and night and help protect us, and many others from those that wish us harm.

I pray for you!

I believe in you!

I stand with you!

I salute you!

I THANK YOU!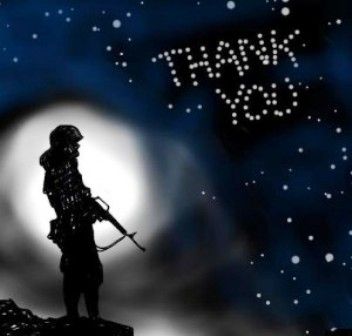 -/-/-/-/-/-/-/-/-/-/-

"The heart is the toughest part of the body. Tenderness is in the hands."