Some Works From My Youth......
April 15, 2016

Beautiful Los Angeles



In earnest, she earnest,
the bread that buys it from the store.
Roundmouthed oblivion,
dusk is Life and nothing more.

Evil ripsters gather headfast, steadfast,
masturbation drums propel convention wildskies vast,
they never last.

She pours out from putrid horizons,
solar dream-vase spills with faded mockeries,
lights not awareness, no caring feelings,
nurture baby-cups, banana procreation,
never missed (a tare) Sex Stares.

An eagle vomits America,
like transients amidst the machine,
that grinds wheels, screaming,
dying in enraged human dreams.
Cease to whimper and demise,
beneath decaying skies.

Beautiful Los Angeles,
deluded denizens boast in fake cathedrals,
monumental nods and middle-class comas,
installed by mass media slip-slide.

Come and join us, see the dead alive.

Will they stop? - otherness -
exclusive elite games dance about.

Shrines of sham supremacy glisten,
raining tears of the Lost. Can we win?

Are they and we different?
Not to disturb our sleep.

No candle in the darkness,
lest it extinguish us.

Cease to care, soar alone.
Dragged on by futile chains of the Nothing God,
dreaming phantasms of nightmare
which Death alone drones.

The Saviour we flee,
silent in upper-crust humiliation.

"How dare you insult our divinity,
convert it to false exultation.
How dare you Truth, my Lord,
how dare you evermore."

Irony lives on,
men and empires descend.
In mute adoration,
we die upon the wing.

Born aloft in Technological

Milestone.

It is God.

It is Absurdity.

Vomitose.

Beautiful Los Angeles,
amidst your labyrinthed streets have I belonged.
Paling among dying phantoms
of equally dying hope, will we hear our vagrant voices?
Recognise our Fading Song?





Welcome us nearly,
inside soft floors of music.
Through dope-heads dark recovered,
through isles of the twisted.

Within Theatres of Perdition,
we will sojourn after,
to greet the dancing incubus,
admire strange relations.

Unearth the Corpse of Incest Death,
so we can have a festival.
Weep silent pagan forests,
and blaspheme all the saviours.

Let us dance around the Mayfires,
and ride the maddened vine,
climb secret goddess mountains,
and drink the horn'ed wine.

Let's dig up all the graveyards,
reclaim relics of the doomed,
assemble laughing, sacred skeletons,
build temples to the Moon.

Let us know nocturnal days,
lost transparent hours,
sleep magic silver waves,
encompass nights of flowers.

Let us weep the winsome madness,
of those beyond the realms,
of Space's indifferent irony,
that Time's chalice overwhelms.

To pour primeval vision,
upon partakers of the strange,
who consume the droughts of clarity,
the gods have doth deranged.

Let's speak of the unspeakable,
say wild atrocious things,
let's talk of God's own truth,
and the falsehood that it brings.

A Creator that's a Liar?
The Whole that is a sham?
We'll leave the dead to sleeping,
the living remain Damned!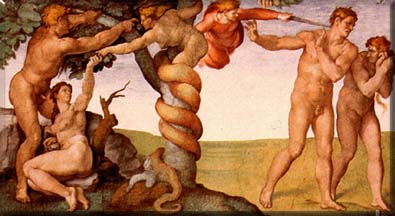 Oh My Hidden Soul,

Black and Bedecked Diamond Son.

Fulminating Mystic of Androgenous Raiment,
Clothed in Dying Space and Worlds of Ruin.

Holy Chimera of Mentation,
Vibrant Brother of the Absurd,

I take Sacrament with You,
in Your Theatre of Serpentine Charade,
of Undulating Madness.

I INVOKE: "Oh Unveiler of Divine Farce,
Hallowed Jester of Cosmic Comedy,
take unto Thine Bride Harlequin,
the Manseed of Illustrious Descent,
Eternal Lust.

For Aberration must end in Time,
and Riotous Being in Silence.

Oh Holy Fool;
die in Celebration,
end
Divine Impersonation,
Nothing pretending
Existence when
Nothing Is."

I reveal that Thou Art
the Frail Shoot of Winter's Snow,

Blazing emerald in Impious Transcendence.

Oh Sacrifice,
Rebel
Hero,
Tumultuous Godhead.

My Vanquished and
Unknown Light.





I embraced the valley of Darkened Vision,
in passing storms of raging flight,
birds of madness voiced the thunder,
of angels weeping crimson light.

A fallacious Creator mocked from heavens,
inferior to make light of our pain.
A demon's grimace he did wear,
like Chaos in the bleeding rain.

Skies of woe wailed from his stench,
a dull earth in his labour trod,
to produce mankind in foul despair,
in return, to vomit forth his God.

He out of mortal agony praises,
the divine enslaver of his years.
In ignorance he can only love,
symbols of that which he most fears.

Perhaps we'll find a nobler way,
destroying the demi-god of our woes.
Like a flower slaying as it grows,
to forge the Aeon's Greater Ray.