hella week pictures
June 2, 2012

moving day, wed, 5/30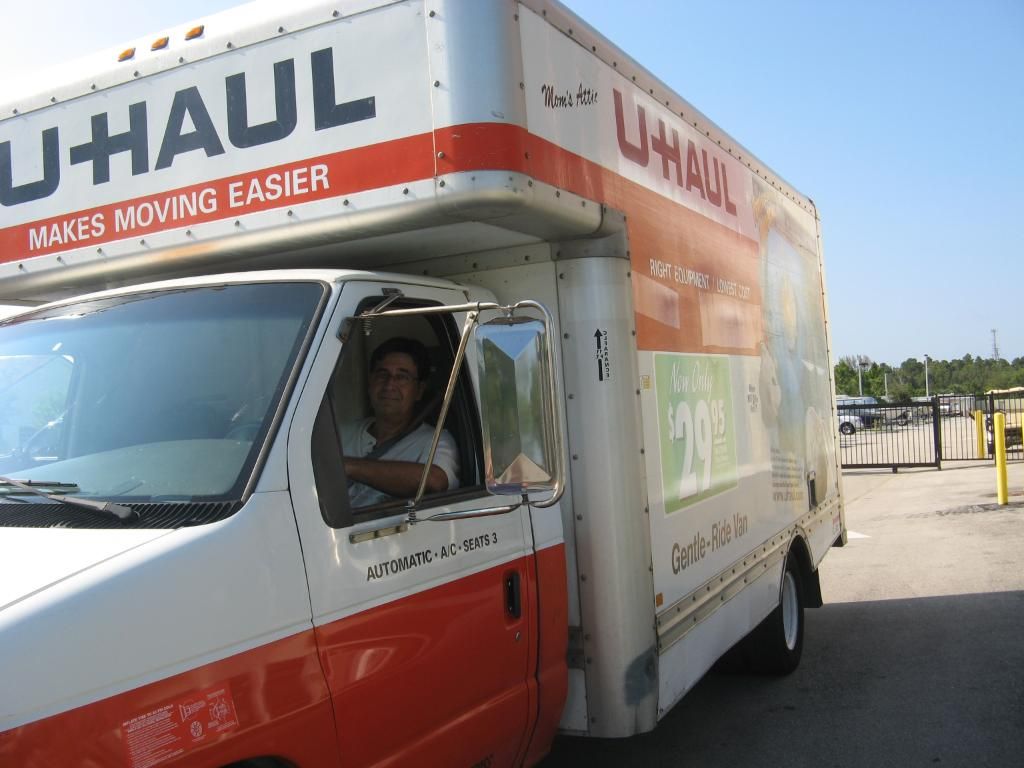 i love this pic of c because i can see so clearly the fatigue in his face but there's still that smile registering the underpinning of excitement.

organizing day, thurs, 5/31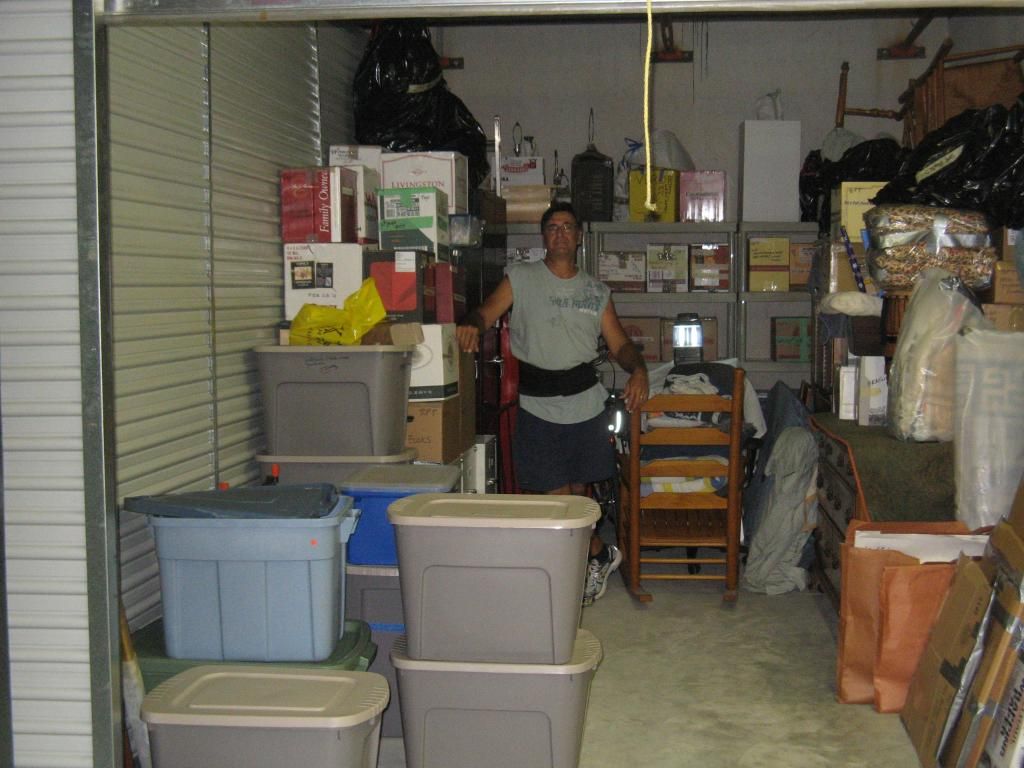 this was taken the evening we returned to the storage unit to put the shelves in the back together and get the space more organized. the shelves along the back wall really helped with all the boxes and lamps. c's black metal cabinets with doors contain all the boxes of fam photos and some of his tools. we put all the stuff on wheels or easily moved in the center space so those can be pulled out easily to reach other stuff. the large tubs in the foreground will be set up soon in a #6 on the dice pattern to accomodate our full sized mattress and box springs so it can be stored flat. there should be just enough space around the foot of it to enter the unit even when it is in place. it looks fairly neat but clearly, we have kept too much stuff and already i know another garage sale awaits once we return to retrieve these items.

sat 6/2, after the week from hell and the fifth garage sale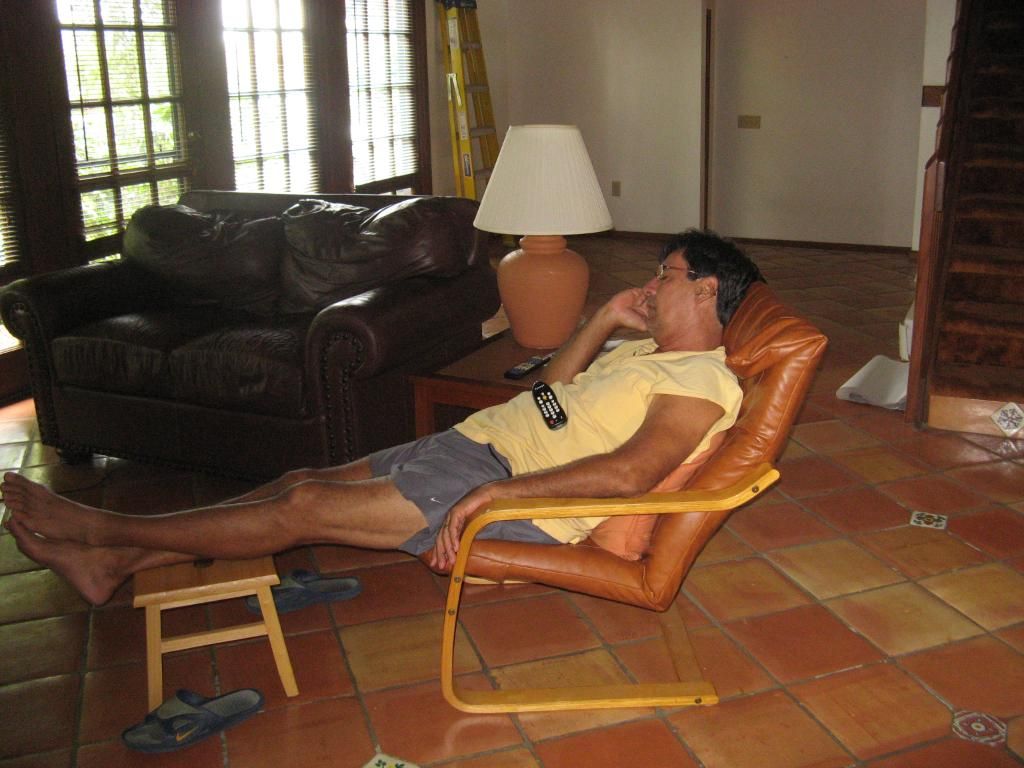 i love this pic too because it shows c in his usual nap time pose but now in his extremely "downsized recliner". even that will be shipped off as a donation in the next couple days.

as for me, about the same time as c's nap, i was so thoroughly exhausted i felt like a deer in headlights. just stunned. couldn't even THINK what to do next tho clearly we are still surrounded by all kinds of tasks to address.

lately, i just keep counting down the days in order to remain hopeful and patient enough to do what's required to get thru it and on to the next phase of this adventure.