back to the beginning pictures
June 11, 2012

these pics were taken on april 26. just about 6 weeks ago i guess..i pulled into the driveway and c stepped out of the door with guitar to sing the news...mr. l had called. he'd made an offer on the house "as is" that was close enough to the price we'd calculated. c said yes, jumped up and down a lot in the kitchen all by himself. so excited he called ch, then s. then me, but hung up on me without leaving a message. decided this news was best shared in person. decorated his sign and stood watch at the liv room windows for my return.

seemed like a dream. twas the beginning. i made him wait for me to find my camera in the trunk.

here's the beginning of the story, caught on camera...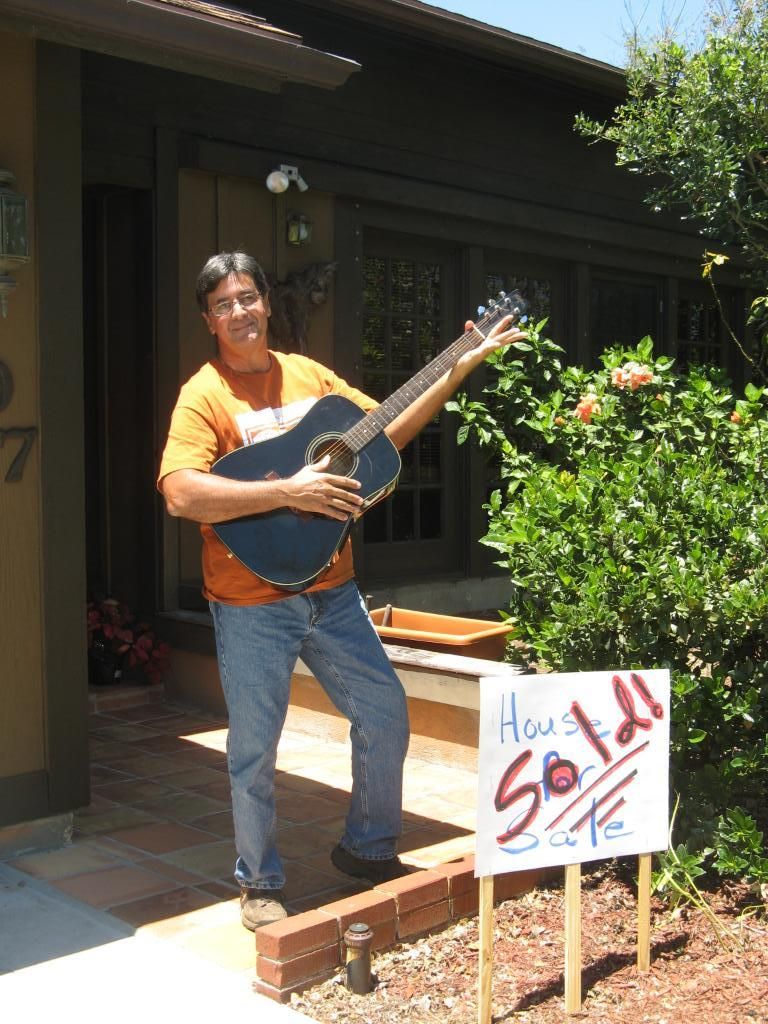 then the yes, it's true fist pump!