Sums It All Up
April 19, 2008

9:50am

Nothing really to say, much less write about.

My sinus cold is almost gone.

AT&T haven't gotten back to me, although I did fax all my personal information to Equifax.

The weather here has been spectacular the past 3 days. Beautiful, warm, in the mid 70's, same thing on tap for today. The kids are already outside riding their bikes.

I guess thats about it for now.


I know what I wanted to add - Bill Clinton is going to be in this area today. He's stumping for his wife, Hilary - at a local high school today. I would love to go, BUT there will be tooo many people there. The newspaper is already saying the place will most likely be packed, so arrive early. Nope, not with 3 kids hanging off my hip.

Sigh.


8:15pm

I must say we had a nice day today. It just kind of rolled on with no stress and really no schedule, which, i like!

Myself, J, N, Dee and J's wraparound Dan hung out most of the day.

First thing we decided to do was go pick some more flowers. The easter lilies i had picked about a week ago were dead, so we went up to this awesome field that i always go to this time of year, and picked some more.





We ran from there up to the gas station to get some gas, th van was on empty. Came back to the house really quick so i could change my pants and then we went to chase some trains. Unfortunately, when we pulled in, the train had already went by.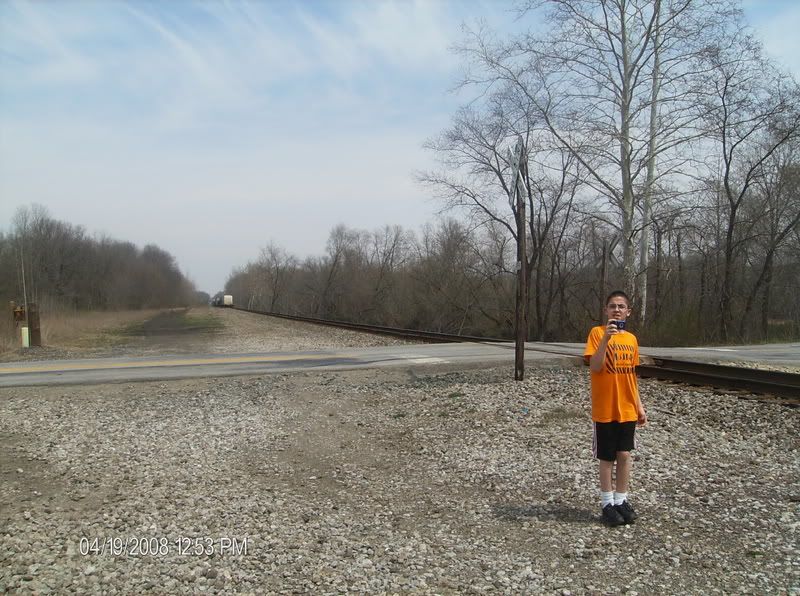 So, we settled for throwing rocks into the river that runs along the train tracks.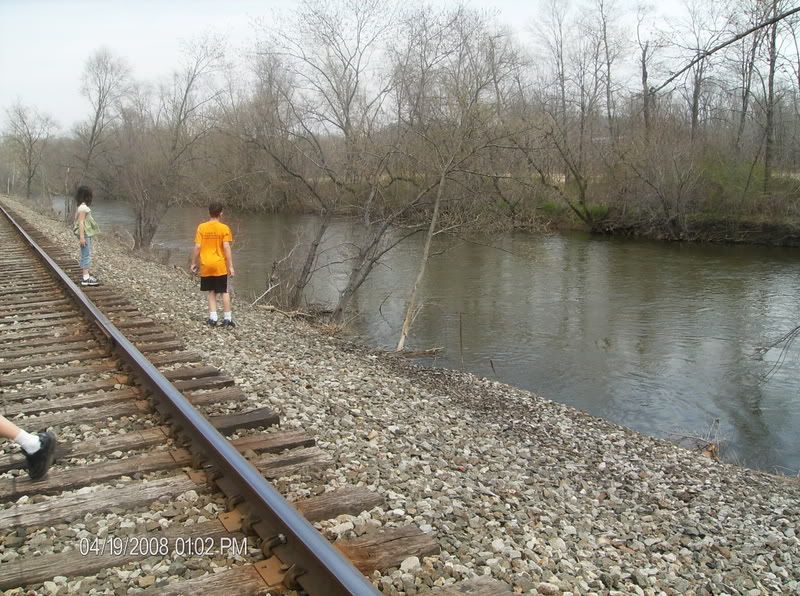 We decided to go grab some lunch in town and go to the train park and eat. This train park has a old locomotive engine sitting on the property that the kids can go inside of.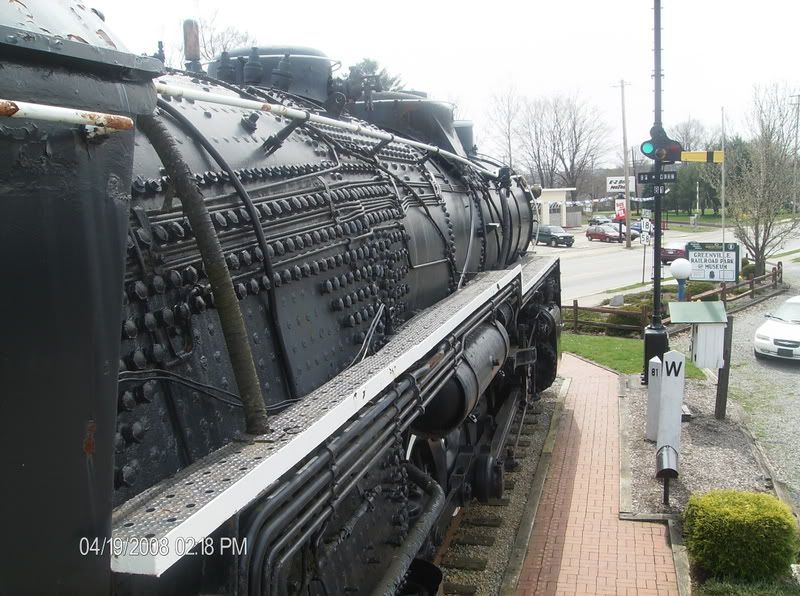 This is were they shoveled the cole.



This train car you can actually walk into, they have a sign inside saying that you can have birthday parties in there. Its really nice, and attached, which you can kind of see, is another train car, thats wide open, and it has tables, and thats where we had lunch.




This is a long view of the locomotive.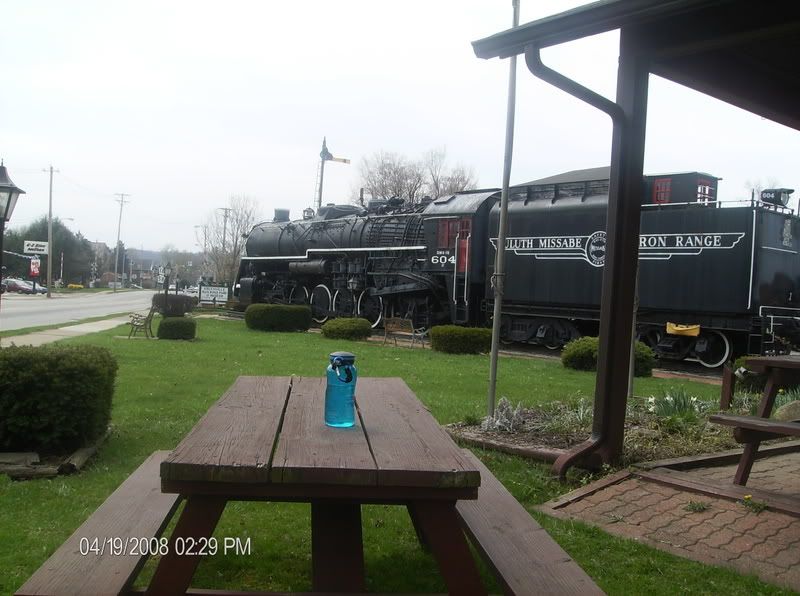 This is Dan, trying hard to get run over by the train.





We were there probably a good 2 hours, just goofing off, and hanging out. Then we headed home. Dave got home a little past 5pm, got his shower, and took D and N out to dinner, J didn't want to go, so i just made him and I something here.

So, now everyone is home, and N is wanting the laptop. Thats my que to save this and hand it over.