First Day of School
August 25, 2008

1245pm
Totally forcing myself to come here and write this. Bahh, I don't feel like writing anymore.




First day of school.


Woooooooooooohooooooooooooooooooooooooooooo!!!

I am soooooo happy!!!!



OMG, Me, Dave and Noah were so nervous this morning. His first day of high school. I'm still in disbelief that my middle child is in high school. High School. Meaning, he's 3/4 grown. Scary. I typed out his schedule for him in a way that he will understand it. Thank goodness everything at this school is on one floor. It sucks that he had that broke collarbone, what a way to fit in and not be noticed. I'm just so scared that someone will beat him up. I'm scared that he's not going to be able to make it to each of his classes on time. He's never changed classes before, and he has to do it 8 times. Trying to put it out of my mind till he gets home at 3pm.

All three of them looked pretty damn good this morning when they went to school. The only new clothes i didn't get them were socks and underwear, who see them, right? And besides, what they have now is fine. Dave let Dee get this "dress shoes" that i had initially refused to let her buy. She did look pretty fantastic this morning. She looked high and low for the bottoms she got on. I have no clue what they are called tho.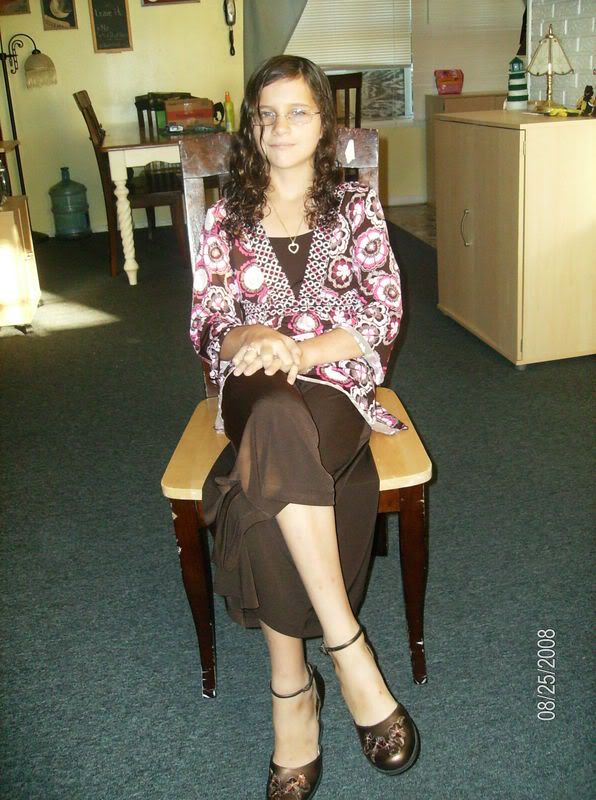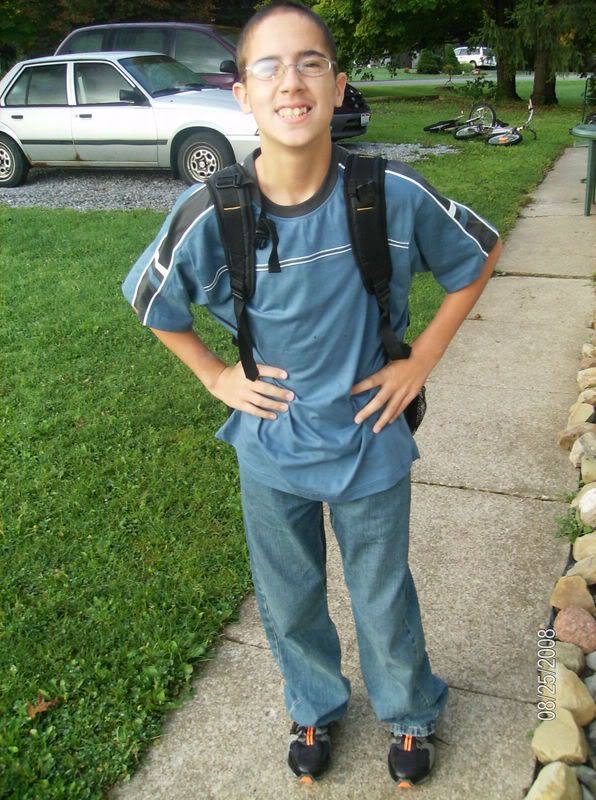 I actually got the house spotless, got a shower and ran to walmart to get something for dinner. Now, I totally feel like a nap.