Day 4 - Sarasota/Bradenton
March 4, 2010

10pm

Lord I'm tired.

We've put over 1000 miles on the van since we left for Key West. The van is soooo damn nice, its going to be hard going back to driving my little beater.

We left Florida City around 8am this morning. God I'm going to miss it there, it really is a nice place to stay. The hotel is wonderful, CLEAN and very nice. The free breakfast was good too! Yum!! We got caught in a bunch of congestion on the turnpike. But by the time we hit I-75 AKA Allegator Alley we were good to go! Allegator Alley lives up to its name, we saw a TON of allegators. I have no idea what direction we were going (toward Sarasota lol) its all fenced in, and there is small river running almost the entire stretch of I -75 and you can see the allegators just laying on the side of this river. This is bacially all you see the entire drive, they even have the rest stops on the oppositive side of the road, its a trip to see how its set up.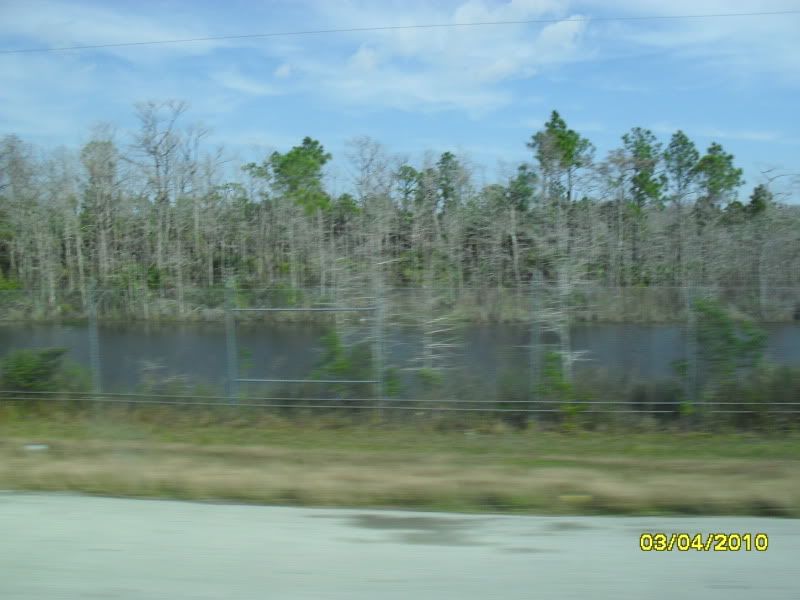 We got here around 1245pm, I had to PEE so damn bad, so we hit walmart, and then got some lunch. We hung out there till around 130pm, and then left for the hotel. I booked a room at Ho Jo's. Worse mistake EVER. This place is icky!!!!!! Dirty, nasty. The lady at the front desk was probably 2 of me, and she was coughing all over the place. I had to wash my hands the moment we go to the room, a room that didn't even have the beds made up. No sheets, no nothing. So, we went and complained and they moved us. This room is just as bad, the walls are dirty, i aint showerin in this place, none of us all, we will go al-stinko till tomorrow. I will NEVER book another Ho Jo's. I didn't realize it was this bad.

Anyways. We got ready and took off to explore. We drove around, Dave wanted to see where the Pirate's train. So we went to McKechnie Field, which was closed up. So we called and they said that the pirates dont train there, they train else where. So that place will be on our list for tomorrow.




We down and drove around Sarasota, which, i know I sound like a broken record, BEAUTIFUL!!!!



So, about a month ago, after we decided to come down, on the travel channel they have a show, called Man vs Food, and they did a episode on Sarasota and one of the places there was called "The Salty Dog" Dee has been on my butt about this place ever since. Its all she's talked about the entire time, the entire trip. The Salty Dog. So, we found it around 430pm, Dave ran in to see when they closed. He came out and said 10pm and said it smelled WONDERFUL there. So, we decided to come back later.

We went back to the plaza that had the walmart in it and I got my hair cut, which took this chick about a hour to do, but i must say, it looks AWESOME!! We came back to the hotel and i washed it, styled (nope she didnt do it or asked me if wanted it done)and we headed to the salty dog.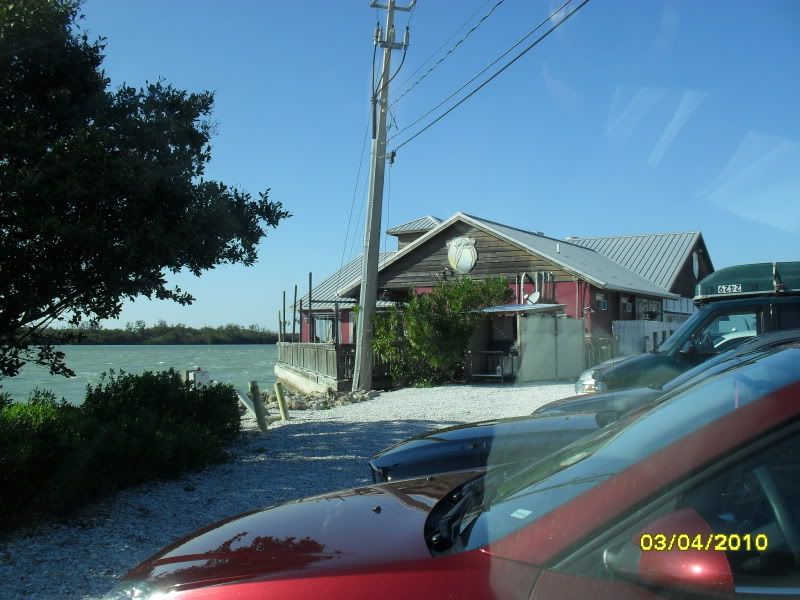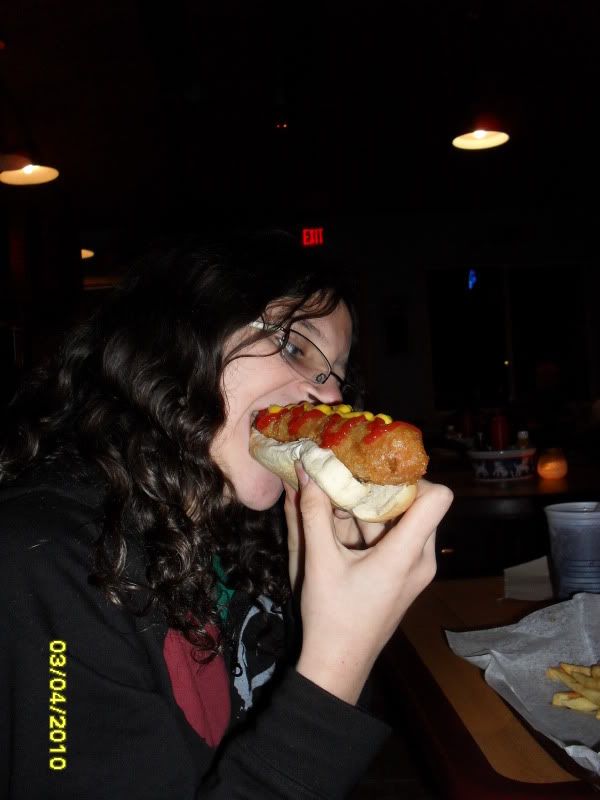 Dee stuffing her face with her Salty Dog.


They told us that Adam Richman from Man vs Food was coming back this summer to the place because he wasn't happy with the way his challenge went. The kids were so happy. This place is a NICE restaurant, friendly staff, you eat off paper plates, drink out of pastic cups. The bill was high but we NEVER spend this much going out and everyone loved the food, so it was worth it. The views of the water is awesome too, i wish it was warmer and we could of sat on the deck, they have 2. it was a bit chilly in the place too, only because it was really chilly out you can tell its really a summer place.

So, now we are back at the hotel/dump. Dave is snoring beside me and the kids are lost in the tv and video games. Tomorrow we are checking out, heading to pirate city, gonna check out the Sunshine skyway bridge and then we are headed for St. Augustine Fl. We are hitting the famous Lighthouse that Ghost Hunters investagated and said was haunted!!!

Alright, time to call it a night!