Blah, Blah, Blah, Ya Fat Fuck
March 16, 2012

920am


TGIF!!


Its been a quiet morning. Dee and Jake are gone to school, Dave is gone to work. Noah is here, the career center is off today so he doesn't have to be at school until 1030, I don't know if he's going to go, I told him he could hang here if he wanted too.

Been hanging out on facebook and ebay this morning. I chatted with one of my co-workers from midnight to tell her what happened yesterday morning with Fat-fuck. I've been on ebay, looking at iPhone cases. I'm getting one the begining of April. Dee's phone is up for contract renewal, and she has $150 toward a new phone, so I'm stealing hers, and she can have mine when it comes up in September. I've bought 3 iPhone cases on ebay for less then $10, and free shipping on all 3. Check out this one case i got for $2.45, it looks like a cassettee.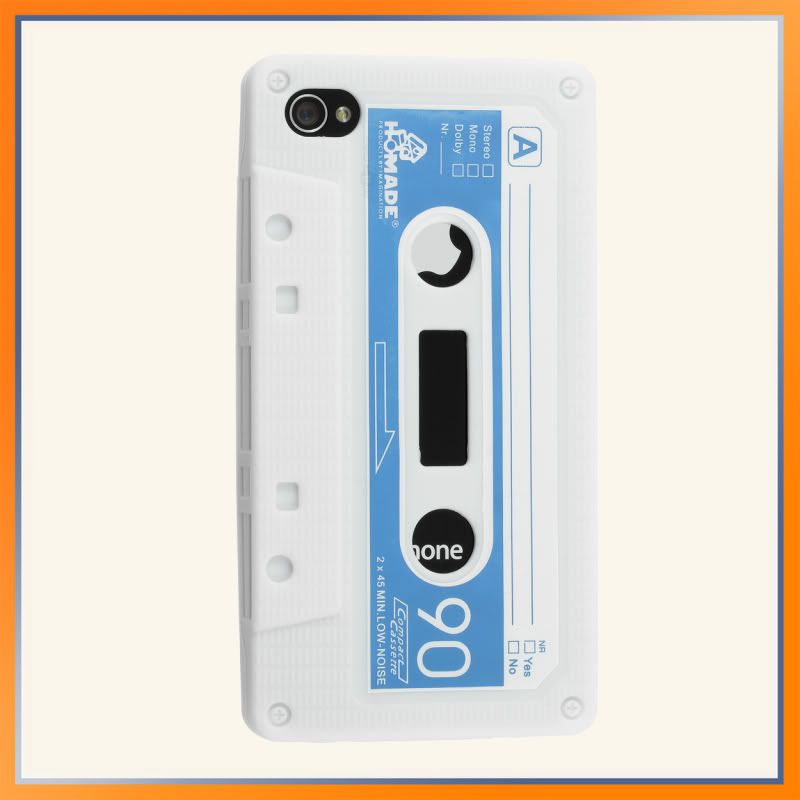 Takes me back. lol And its rubber. For some reason I dont like it, i don't have to use it, and I'm not out a bunch of money. Dave had serious trouble with his iPhone's phone service until he got a rubber case, so I'm getting these now, so I'll have them before I get the phone. The other 2 are girly girl covers, Pink and black, one with flowers and the other with butterflies. Can't beat ebay.


As far as work, yeah, I still have a job. When I got to work wednesday night there was a note on my mailbox saying I wasn't to leave until i talked to fat-fuck. So, by the time 615am rolled around, I was WHOOPED, my sugar was seriously LOW and i was in no mood to deal with him. He offers me a chair in his office and I sit down.

FF: So, I have a corrective action here for you to sign.
Me: oh yeah?

He hands it to me, I glace at it, and hand it back.

He goes on to ask me if i knew what it was about and i told him yes, i knew. He says that when he came in that morning, Mel and I was sitting on our butts, not doing ANYTHING. My cart was in the lab and I had no business being in there with her, she was being unproductive because we were talking.

So, I said to him, Yes, you heard us talking about YOU. And He yells at me, YES!!!

Oh ok. Now I see what your writing us up, your mad because you heard us talking about going to pig vomit about you talking shit about people. Thats retailation. gotcha fat fuck.

He's ranting on about this and that, and I'm just shaking my head, Ok, Ok. Ok. His face is getting redder and redder. I look out his office door into the linen room to see R, put his head down and run out the door.

Me: We weren't doing NOTHING, we were doing cans, you came in there and didn't ask what we were doing, you tapped me on the shoulder and said you needed to see me.

FF: I stood THERE, outside the door and listened. I didn't hear any bags moving, i didn't hear any cans moving, all i heard was you 2 talking. You had no business being in there.

Me: I want to remind you that when i came in that night, i was sick and you told the girls on afternoon that i was most likely calling off, so they practically did my entire station that. I was DONE. We had 6 calls that night, we were extremely busy and she was behind, that was I was in there helping her.

FF: I dont want to hear it. You both were being unproductive, doing NOTHING. Then, after i find you 2 sitting in there, i get a email from the lab boss saying that the bathrooms in the lab aren't getting mopped every night.

Me:, Excuse me, I mopped the bathrooms that night.

FF: Oh, I know, i checked to see who was working that night and it wasn't you.


I'm scratching my fucking head at that, what?? Why would he bring that up then? It wasn't me.


FF: You dont wanna read it before you sign it?
Me: I'm not signing it today. I'm NOT in the right state of mind to write on there the 5 paragraphs I have in my mind.

He was FURIOUS. He starts throwing shit around his desk.

FF: I dont know what Pigvomit is going to say about this. She's going to be down here today, and She's not going to like it.

Me: Ill be back tuesday night, I'll sign it wednesday morning and write what I have to say.

FF: This paper might not even be here wednesday.

Me: Well. I'm sorry.

Then I went on to tell him that I felt he's picking on us on midnight. He picks up his pen and throws it across his desk and tells me thats crap, its not true. I then tell him him that its ok for afternoon to sit in the break room from 10pm till they clock at at 1030, or 11pm and nothing is done with them. He gives me a line of bullshit about how he's sat in the back parking lot and watched them go into the breakroom, he knows how long they sit there, and then he says he's watched me pull in the parking lot with S, and I said when? He says you were driving the green van, my mouth dropped open and i told him i haven't driven that van in over a YEAR. He drops it, he doesn't want to hear anymore about it.

So, after that, i figured I'd go for some more. They fired someone 2 weeks ago and sprinkled her days over to everyone and I got a few of them. Well, last week when i came in, they scheduled me to work next thursday, ok. no problem. i came in this past monday and they changed it. Fuck that. I told him I couldn't work it, i wasn't coming in. He literally flips his lid. He starts ranting about how they aren't going to cater to people, they put those days up there and we have to work them, and if i dont come in, it will be a attendance issue. I told him (which is a lie, and IDK) I have to be in pittsburg with one of my kids. He's not budging. So, I raised my voice (and repeated what R told me earlier that morning)

Me: so Amanda can call off today because she wants to go to the doctor with her brother to find out the sex of his baby and she couldn't cancel dinner plans because she made reservations.

FF: Amanda is none of your business.

Me: So my kid needing to be in Pittsburgh is less important then dinner plans?

(I'm going to hell for lying, but, at that moment, i went with it)

FF: Is this about Jake?

Me: Yes.


Fat fuck has a 18 year old son with Down's. He knows where I'm coming from.

FF: Alright. You know it pulls at my heart strings because of my son. Ill talk to Pigvomit and fight for this for you.

Me: Thank you.


He goes on to ask me again if I'm going to sign it, and i told him no again, so, (im assuming) He signs his name to it, and asks me if i had anything else to say. I just told him I thought it was a petty situation. He just stares at me for a moment, and says, Ok, Thats all i need, and he turns his back to me, dismissing me.

HAHAHAHAHAHAHAHAHAHAHAHAHAHAHA. Whatever.

I was late getting home. I didn't hear from Pigvomit, but I'm sure I will, and it wont be pretty. Mel was suppose to reschedule our meeting with her for next week.



We haven't see Wyatt this week. He supposedly had a appointment to see the allergy doctor Wednesay. Dave texts me tuesday night at work, saying that "She" wanted him to go, and he was just planning on dropping our van off at the window place at 8am and she'd pick him up there for Wyatt's appointment at 9am. Now, The window place told us we'd have to wait 4 hours before we could have the van after they fixed it. What the FUCK was Dave going to do till noon with her and Wyatt? So, i texted him back..."dont forget to shower before you come home" He must think I'm fucking stupid. So, he gets defensive, what? i'm not doing that, etc. Whatever fuckhead. So, he cops a attitude, he's not going. So, now she's pissed and wont talk to him. Aww, fat bitch mad cos fat boy couldnt come down and fuck her... tooo fucking bad. She's a peice of shit for taking it out on Wyatt. We had a sparring match again this morning about it, He's just not going to bother her... Oh I'm sure, I saw your phone, you texting her that you miss her. fuck that. I can't get rid of him, so I'm going to start fucking around too. Its just a matter of time before she gets whats coming to her...


Alright, this is long enough, and I'm hungry.